Scuba Diving Equipment
Our Scuba Diving Center offers you the best scuba dive sites on the East Coast of Mauritius, Belle Mare. Welcomed by a friendly & qualified team always striving for excellence and also to provide you with all the scuba diving equipment enhancing your underwater experience while providing peace of mind.
We pride ourselves on our dedication to safety and quality. International reputation of Scubapro of Quality scuba diving equipment: Fully geared with Scubapro T-one Buoyancy Control Device (BCD), Scubapro MK2/2+ regulators, Scubapro Oneflex 5mm long wetsuits and Scubapro Profiler 2.5mm Shorty. We have 10Lt, 12Lt and 15Lt tanks available catering for all air consumption requirements, with smaller tanks available for children. Fins, masks and snorkels for all divers while scuba diving equipment is new and continously upgraded.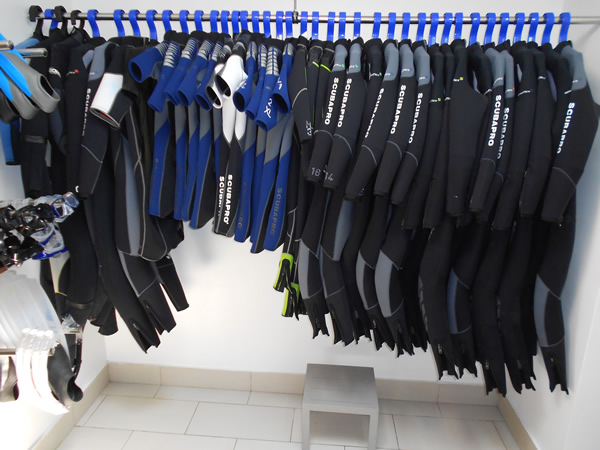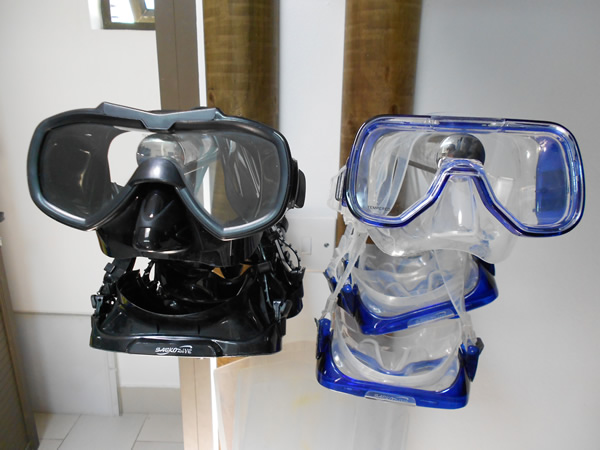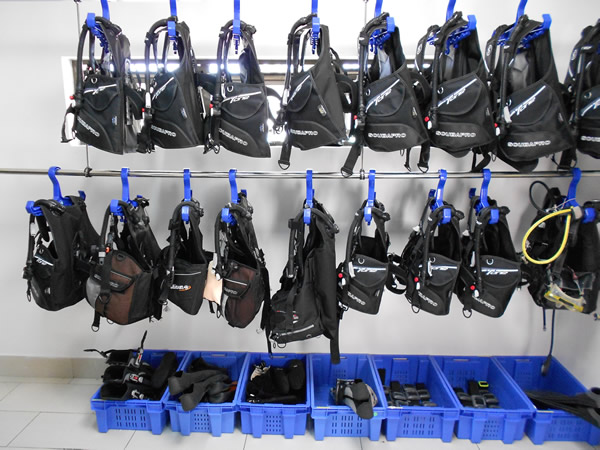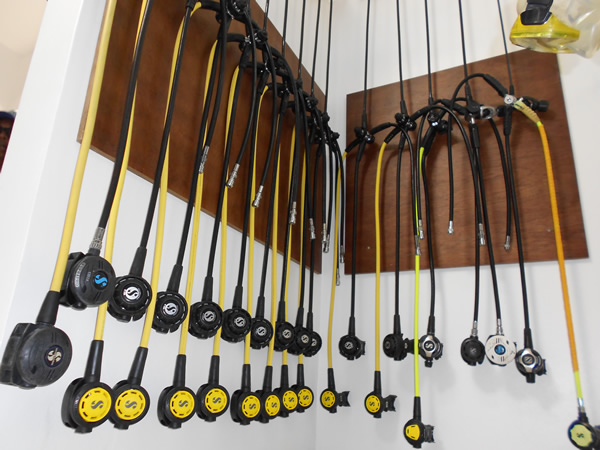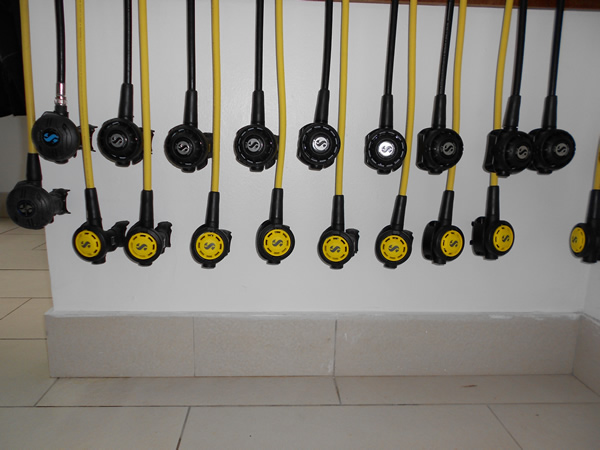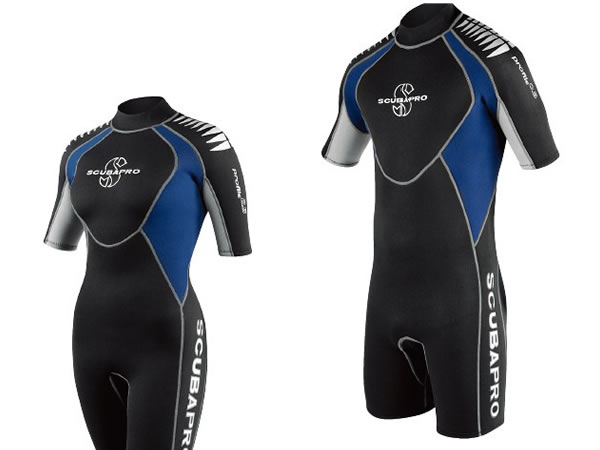 Due to the critical importance of safety our tanks are regularly tested by professionals as per the legal requirements. This includes a visual inspection once a year and hydrostatic test every 5 years. We also continously monitor our compressed air quality on site. Our diving equipment such as: regulators, BCD's are continually maintained and serviced.
In case of an emergency, hyperbaric doctors are available on the Island.
Safety Equipment at Crystal Diving Center, Belle Mare
First aid kit, a 15L tank of 100 % pure Oxygen, Marine radio/mobile phone for communication at the Diving Center.
Scuba Dive Boat at Crystal Diving Center, Belle Mare
Our scuba dive boat is fully equipped for scuba diving: tank rack with at least 10 equipped tanks, ladder, ropes for down line referral, emergency life buoy, etc. It is a cat type boat, 3m wide and 8m long, all powered by twin 90 4-stroke Suzuki engines. First aid kit on board with at least 20min supply of 100% oxygen supplied by DAN.